Americus Holds Third USDA Farmers to Families Food Distribution with Harvest of Hope
Another 1,100 food boxes, along with other items, provided to families in Sumter County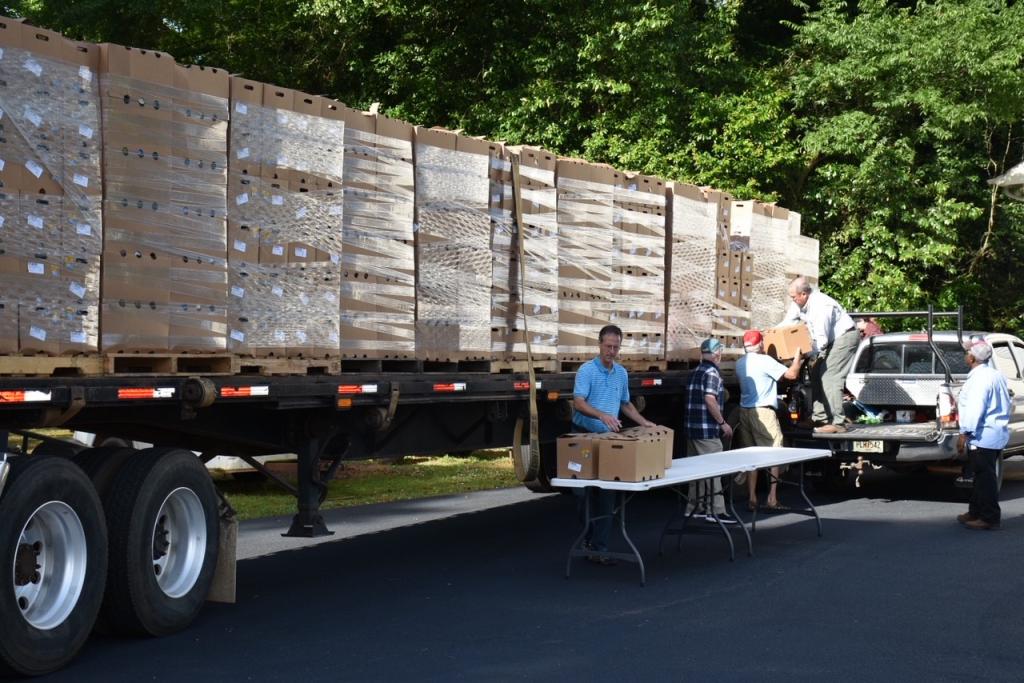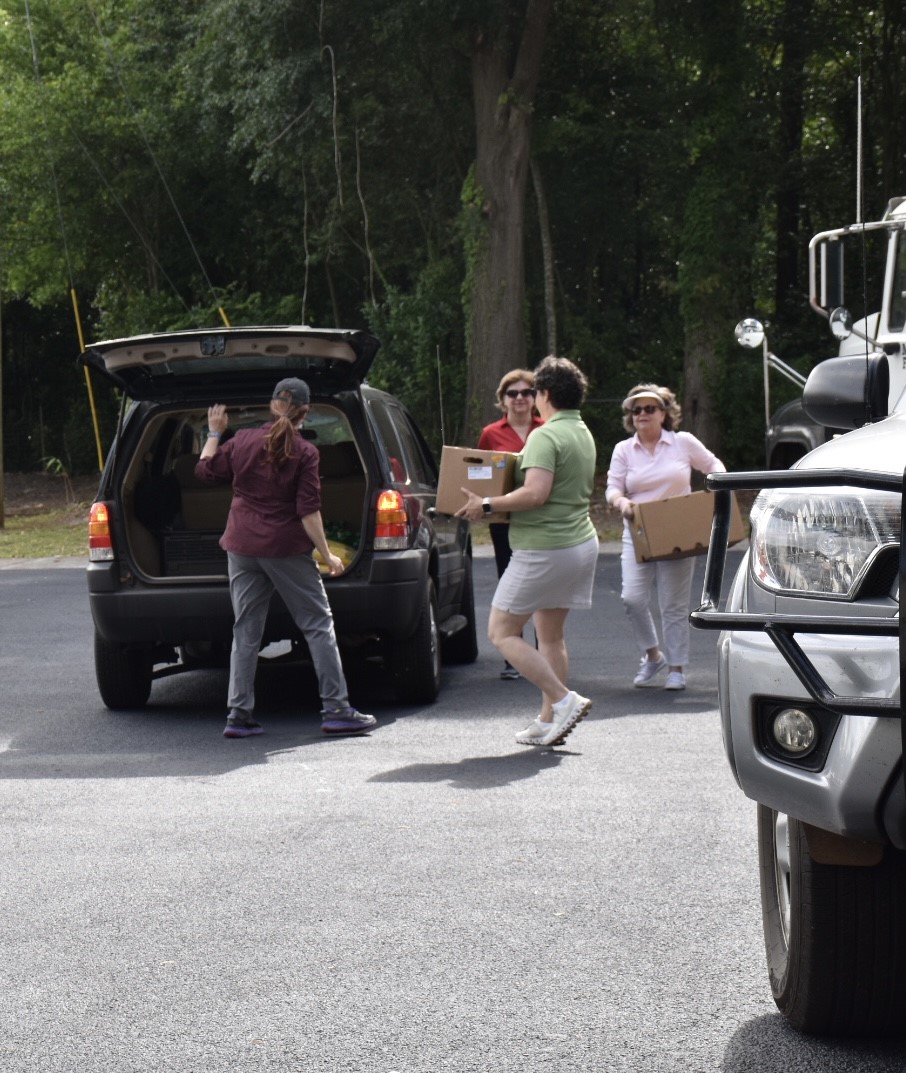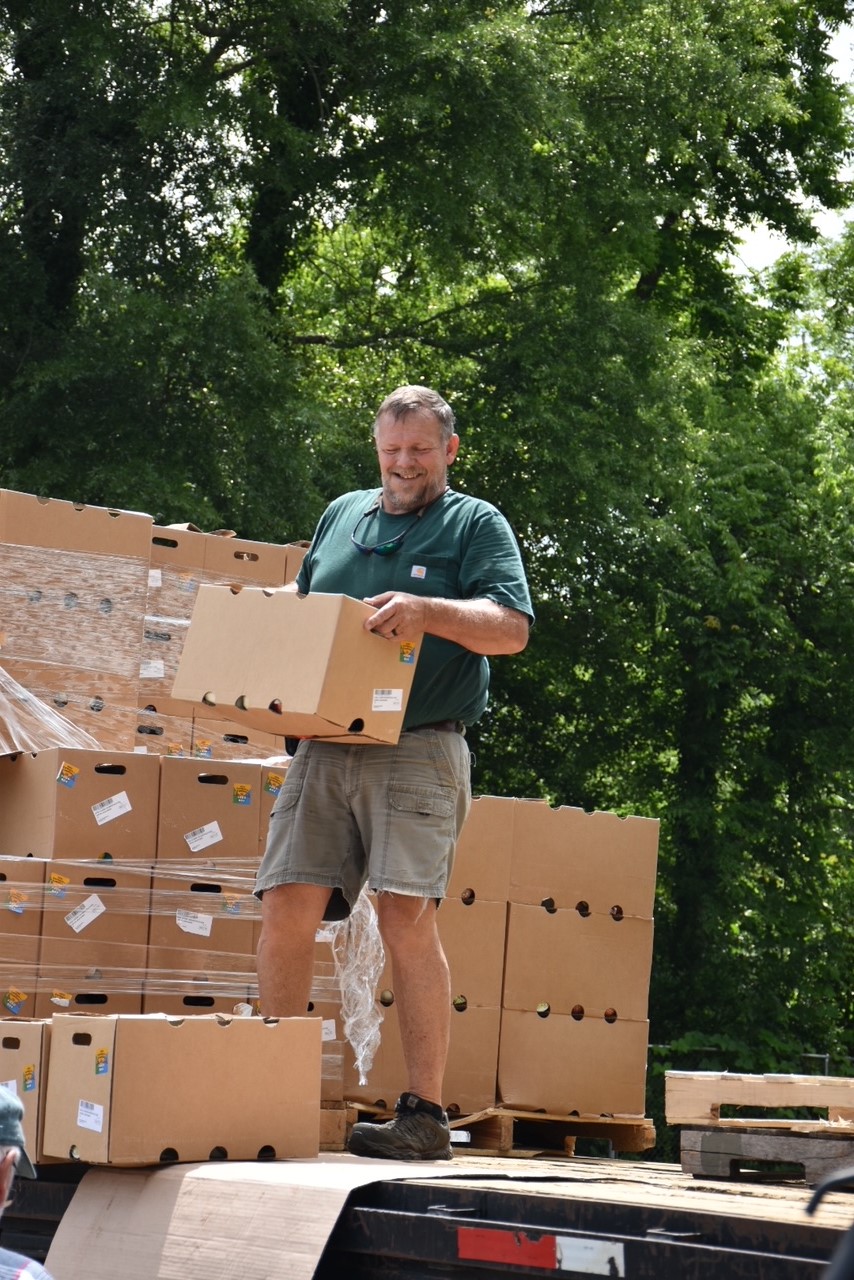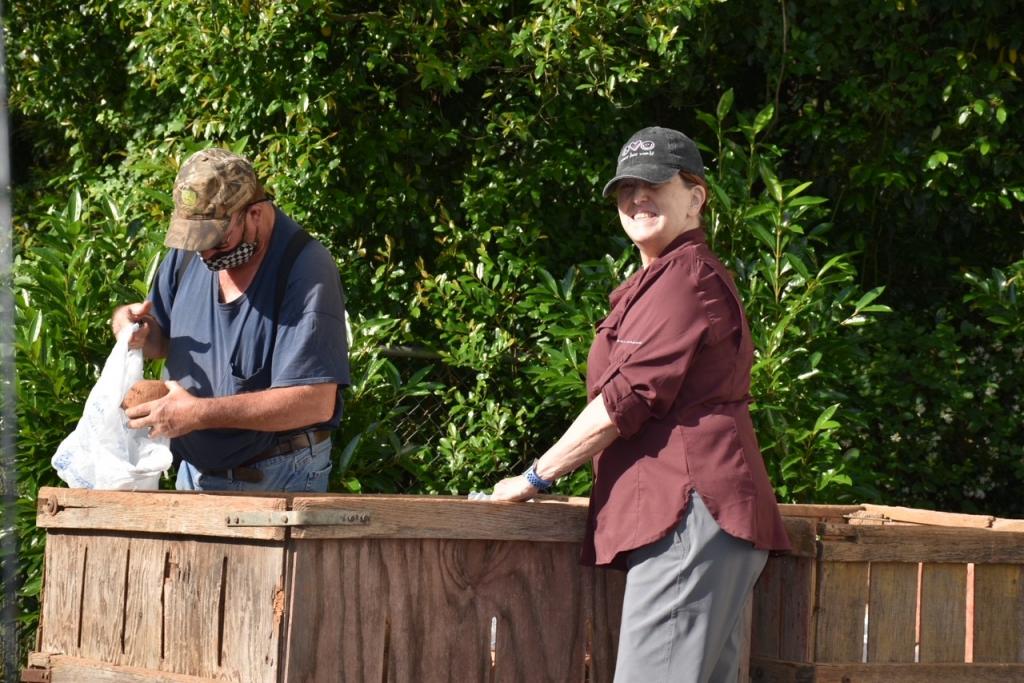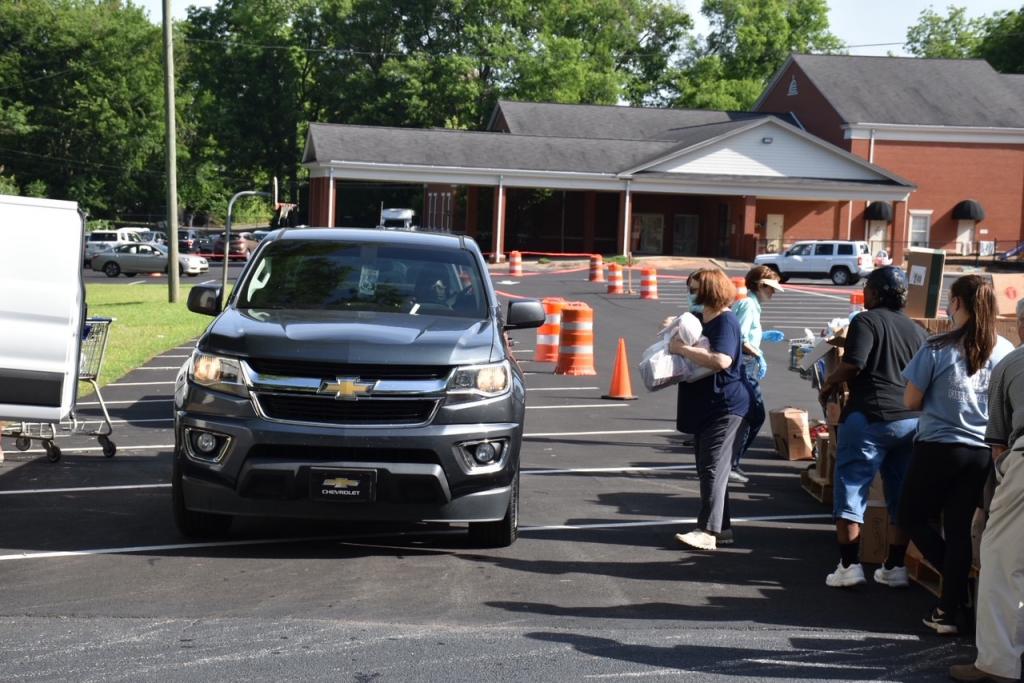 The Rotary Club of Americus distributed another 1,100 USDA Farmers to Families food boxes as part of the last phase of COVID Relief funding. Volunteers loaded boxes in the trunks of cars in a drive-through distribution in the parking lot of First Baptist Church of Americus, combining the food boxes with supplemental food and paper products provided from Harvest of Hope food pantry.
"This one was tough, but rewarding," exclaimed Angela Smith, President of the Americus Rotary Club. "We missed our student volunteers (GSW athletes) who are always so eager to assist, but have completed their semester and headed home." The club partners with Harvest for Hope food pantry, Georgia Cold Storage, First Baptist Church and Minor Brothers Farms who help with housing and transportation of boxes, food donations and venue.
"We are so fortunate to have these entities in our community; our club is grateful and our families who are blessed to receive this outpouring are as well," said Smith. This is the third distribution that the local Rotary Club has completed this year with a collective total of over 3,400 USDA food boxes distributed by 200 volunteers, logging nearly 500 volunteer hours!
Posted by Nicole Kirksey
May 20, 2021